Support Career Exploration, Leadership, and Character Development

---
Become an Explorer Today!
If you are a male or female between 14 and 20 years old, you can get started in Exploring today! Simply visit our Career Fields page and decide which Explorer Posts you are interested in. Then start your registration process by completing this short questionnaire. Don't see the career field you are interested in? Let us know through the Career Interest Survey.
Download our current Exploring Catalog to learn a little about our Exploring Posts and how to get involved.
Middle School Clubs are starting across the Denver Area this year! If your Middle School is interested in starting a club, contact Exploring Executive Elliot Chong.
---
Exploring's 5 Areas of Emphasis
Career Opportunities
Real Word Career Experiences Through Hands-On Activities
Leadership Experience
Leadership Skills Employers Crave
Life Skill Development
Conflict-resolution, Problem Solving, Relationship Skills
Citizenship
Learn the Democratic Process and Respect for Others Through Service Learning
Character Education
Ethical Decision Making
---
Exploring Impact Luncheon
We are pleased to invite representatives from businesses, public services and community organizations in and around the Denver Metro Area to our 2016 Exploring Impact Luncheon.
Just as the Denver Area Council has committed to the continual improvement of the lives of our youth, so have many businesses and organizations in our communities. Both businesses and community organizations throughout the Denver Metro area have partnered with Exploring and Learning for Life to expose youth to a vast array of industries and career paths.
We would like to extend an invitation for November 30th, 2016 to attend the Exploring Impact Luncheon. Join us for an all expense paid lunch at the Denver Country Club. We would love to have you and guests join us to hear from currently involved businesses and business leaders, as well as youth who are part of the Exploring program.
Register today to secure your seat, as spots are limited.
Click here to claim your seat!
---
Denver After Dark
Calling all night owls!
This is your chance to see what goes bump in the night. As some businesses close for the night, others are just getting started. Join us as we take a tour through the Denver area and visit the occupations that look at the "work day" in a different way.
If you are in high school and are interested in exploring the variety of careers of that work well into the night, then register now! Spots are limited and once they are filled you will have to wait for next year! We will begin the evening at the Colorado Adventure Point (CAP) with food and activities. After we tour the businesses in the area, we will return to CAP for snacks, movies and games.
We look forward to seeing you when the sun sets on Denver!
Register here to secure your spot now!
---
Explorer Updates and Articles
---
Start an Explorer Post
The Denver Area Council is always looking to expand the career fields available through Exploring. If your company would like to give back to the community in a meaningful way- get involved in Exploring! Contact an Exploring Executive to find out more.
Cultivate future employees
Prepare young adults for transition from school to work
Develop future responsible and caring adults
Improve staff teamwork working on common goals outside of normal work
Contribute visibly to the welfare of the community
Unable to dedicate the time and manpower to starting an Explorer Post? Make a donation to support an Explorer Post or event!
---
Support Youth Exploring
In 2014 the Denver Area Council served approximately 1,500 youth Explorers in 62 Explorer Posts and Clubs. Our Youth Scholarship Program provided $13,000 in funding to ensure all interested youth were able to participate in a career program of their choice. Help us reach our goal in 2015 by serving 2,000 youth and providing leadership, character development, civic engagement, life-skills, and work readiness through Exploring in Metro Denver.

You can make a difference by donating today!
Support an Explorer for $100
Support an Explorer Post for $650
Support a Career Awareness Special Event for $1,000

Adventure Day
Fishing Derby
STEAM Summer Camp
---
To get news and updates on Exploring, join here: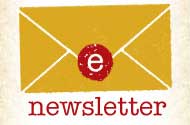 Follow us on Facebook